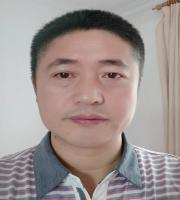 Areas of interest
Terrestrial ecosystem carbon and nitrogen cycling; Ecological responses to climate change.
Education Background
2007: Doctor's degree in Applied Meteorology, Nanjing Agricultural University, China
2001: Master's degree in Ecology, Zhejiang University, China
1997: Bachelor's degree in Biology, Xinyang Normal University, China
Work experience
2001 - present: Assistant Professor/Associate Professor/Professor, Nanjing University of Information Science & Technology, China
Representative publications
Hu Z, Q Xiao, J Yang, W Xiao, W Wang, S Liu, X Lee (2015) Temporal dynamics and regulation of ecosystem metabolism in a large subtropical shallow lake (Lake Taihu). International Journal of Environmental Research and Public Health 12: 3691–3706. 
Hu Z, H Cui, S Chen, S Shen, H Li, Y Yang, C Li (2013) Soil respiration and N2O flux response to UV-B radiation and straw incorporation in a soybean-winter wheat rotation system. Water, Air, & Soil Pollution , 224:1394.
Hu Z, H Li, S Chen, Y Yang (2013) Chlorophyll content and photosystem efficiency in soybean   exposed to supplemental ultraviolet-B radiation. Photosynthetica, 51: 151-157.
Hu Z, H Lin, S Chen, S Shen, H Zhang, Y Sun (2013) Soil respiration, nitrification, and denitrification in a wheat farmland soil under different management. Communications in Soil Science and Plant Analysis, 44: 3092-3102.
Hu Z, J Jiang, S Chen, Q Liu, C Niu (2010) Enhanced UV-B radiation reduced soil-soybean ecosystem respiration and nitrous oxide emissions. Nutrient Cycling in Agroecosystems, 87(1): 71-79.
Projects
我国北方农业干旱灾害风险时空变化特征,2015.1-2018.12,公益性(气象)行业科研专项重大项目专题(GYHY201506001),主持人;
农田土壤呼吸对温度升高和降水变化的响应及机理研究,2015.1-2017.12,江苏省"六大人才高峰"高层次人才项目,主持人;
冬小麦土壤水分平衡模型分量计算方法研究,2013.1-2015.12,公益性(气象)行业科研专项课题(GYHY201306046),主持人;
地表UV-B增强与O3升高对农田地-气碳氮交换的复合影响,2012.1-2015.12,国家自然科学基金面上项目(41175136),主持人;
紫外辐射增强对土壤-作物系统N2O排放的影响,2007.1-2009.12,国家自然科学基金青年项目(40605029),主持人。